We've all been caught off guard with a weather change that causes chapped lips and flaky skin. Even minor changes in the temperature can cause our skin to shed. Whilst a peeling lizard face is more than appropriate for Halloween, it's not a suitable daily look. So, here's my guide to Winter proof your skin.
Cleanser:
I know what you're thinking!  Why does my cleanser need an overhaul? If you live in an extreme climate or even a place that experiences real seasons, every product you use on your skin should be creamier or heavier than your summer routine – yes even if your skin is oily/combo. Besides, skin can get lack lustre and dull when exposed to the same products over and over so it's good to find a few that work on your skin and rotate them when the seasons change, to maximize the skin's natural luminosity. Here are my top 3 picks for winter cleansers:
Dry skin:
Kiel's Washable Cleansing Milk  £18
This milk has to be massaged into skin that hasn't been dampened and must be removed with a warm damp cloth. It contains Apricot Kernel Oil, Avocado Oil and Wheat Germ Oil, all rock star ingredients for dry skin.
Oily/combo:
Mario Badescu Botanical Facial Gel £16
A refreshing, oil control cleanser, great for deep cleansing oily/ combo skin. What makes this different from other cleansers for oily skin is that it removes make-up, dirt and oil thoroughly without over drying the skin. It also contains exfoliating Alpha Hydroxy acids that help prevent build-ups that cause blackheads and pimples.
All skin types:
Murad Renewing Cleansing cream £35
Restores radiance by gently exfoliating away dull skin cells with Papaya enzymes and deeply nourishes skin with vital nutrients including Borage seed oil which is an essential fatty acid for skin.
Toner:
What??? You don't use a toner? Toners are a great way to prep the skin with antioxidants – a must for all skin types at any age because they greatly reduce the stress skin is put under from pollution, smoking, lack of sleep and every day (people) stress. Spray on clean skin before applying moisturiser (this actually makes your moisturiser go a lot further, so you can use less)
Great on all skin types:
Murad Essential-C Toner £34
Restores balance, replenishes moisture and protects skin from free radical damage.
Day cream:
Winter brings a whole new set of problems when it comes to your skincare versus make up routine. Even worse than the 'make-up-sliding-off your-face' look in the summer is the winter 'greasy-lizard face',  usually accompanied with raccoon eyes because the face cream that's supposed to be protecting and nourishing your skin is actually making you look like you can't apply make-up.
My top picks:
Great for dry/aging skin:
Clarins Super Restorative Day Cream £68.00
This Shea butter formulation is perfect for dry/aging skin and works well under make up.
Great for sensitive/sensitized skin:
Dermalogica Intensive Moisture Balance £54.90
An ultra-rich moisturizer that's packed with antioxidants and helps strengthen the skin's lipid barrier which is a leading cause for sensitized skin.
Great for all skin types:
MALIN+GOETZ
Vitamin E Face Moisturiser £36.00
Packed with anti-oxidants vitamins E and B5, soothing chamomile and absorbent fatty acids. This is an intensely nourishing treatment which reduces irritation for even the most sensitive skin.
Night cream:
This is your chance to really slather on rock star ingredients that will assist in repairing your skin whilst you sleep. I like to apply heavier creams on my face a good hour before bedtime so they have a chance to soak into the skin before I hit the pillow.
My top picks:
Dry skin:
Dermalogica super rich repair £62.20
This deeply nourishing, heavyweight skin treatment is great for chronically dry, dehydrated skin. It contains powerful peptides that help stimulate collagen production and has an acid-free smoothing complex that helps improve elasticity and tone.
All skin types:
Murad Perfecting Night Cream £46
This intensive hydrating cream nourishes and rejuvenates skin overnight. Its rock star ingredients include;
Vitamin A, a wrinkle fighting treatment to increase cell renewal, collagen production and encourage healthy cell growth while you sleep. Green Tea Extract and Vitamin E; both powerful antioxidants that repair and defend skin from free radical damage. Borage Seed Oil – moisturising fatty acids improve skin quality, keeping it looking young and supple while reducing and preventing redness and inflammation.
Barrier repair:
Our skin has a barrier that, when functioning correctly, allows products to penetrate and sweat and toxins to escape without upsetting the moisture levels in our skin. If the barrier is compromised, a whole host of issues can present themselves. If your skin is beyond dry and no amount of drinking water and moisturizing are helping or if your skin is suddenly sensitized and reacting to products it normally tolerates, it's more than likely your barrier is compromised. Many brands have barrier repairs that help. The trick is to layer your products correctly so the barrier cream can lock the moisture into your skin. When layering skin care, always apply lightest to heaviest (barrier cream being the heaviest) must be applied last.
Dermalogica Barrier Repair £36.50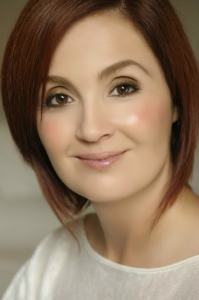 A great barrier protection for sensitized and sensitive skin, this is a velvety silicone based moisturizer that doubles up as a great make up primer.
Gigi trained as a technical haircutter with Vidal Sassoon in London when she was sixteen years old. She worked with the Vidal Sassoon team for more than seven years, working as a show team member and teaching at the Bond Street School. She left the Vidal Sassoon team to study make-up at The London College of Fashion and quickly launched her career as an international freelance artist. She currently divides her time between New York, London & Los Angeles. Her work has appeared all over the world, from the catwalks of London, NY & Milan, the billboards of the U.S. and Australia to the red carpets of Hollywood. Her clients include celebrities and household names: Queen Noor, Al Gore, Drew Barrymore, Calista Flockhart, Jennifer Grey, Raquel Welch, Bruce Willis, Sean Bean Christina Perri and Vin Diesel to name a few. Contact Gigi Twitter: @gigishaker Instagram: gigisuperb Email: [email protected]