The SuperRadiance team includes some of the industry's most well informed experts so if you're looking for the most up-to-the-minute information, you've come to the right place! 
Gigi Shaker – leading Hollywood make-up artist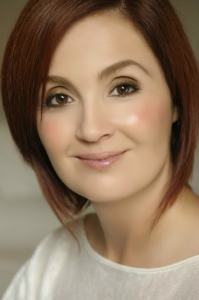 Gigi trained as a technical haircutter with Vidal Sassoon in London when she was sixteen years old. She worked with the Vidal Sassoon team for more than seven years, working as a show team member and teaching at the Bond Street School. She left the Vidal Sassoon team to study make-up at The London College of Fashion and quickly launched her career as an international freelance artist. She currently divides her time between New York, London & Los Angeles. Her work has appeared all over the world, from the catwalks of London, NY & Milan, the billboards of the U.S. and Australia to the red carpets of Hollywood. Her clients include celebrities and household names: Queen Noor, Al Gore, Drew Barrymore, Calista Flockhart, Jennifer Grey, Raquel Welch, Bruce Willis, Sean Bean Christina Perri and Vin Diesel to name a few. Contact Gigi Twitter: @gigishaker Instagram: gigisuperb Email: [email protected]
Amy Levin – the world's leading raw chocolatier
Her expertise in raw chocolate is unparalleled as she consistently breaks boundaries in the raw food arena. Amy is a classically trained professional chef who found her way into ve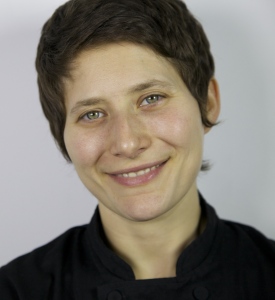 gan and vegetarian raw food in 2004 while training to be a holistic health counsellor at The Institute of Integrative Nutrition. She currently teaches various raw chocolate and raw food classes in South London and throughout the UK and North America and consults with businesses who wish to implement only the very best raw chocolates and desserts into their menu or product line. She has published three eBooks; A Passion for Raw Chocolate, Raw Fermentation (co-written with Jo Balfe) and What is Raw Chocolate? She has now released her Raw Chocolate classes as online learning courses. Contact Amy at http://ooosha.co.uk/contact
Tomomi Horie – certified aromatherapist & Reiki practitioner
Tomomi Horie is originally from Japan. She moved to New York City to attend Fashion Institute of Technology, and graduated with a Bachelor of Science Degree in Cosmetics and Fragrance Marketing in 2003. She is a certified aromatherapist of National Association for Holistic Aromatherapy (NAHA) & Alliance of International Aromatherapists (AIA), and a certified Reiki practitioner in the traditional Usui method, an ancient Japanese hands-on and distance energy healing technique. Her services include aromatherapy consultations, custom blending, in-person and distant Reiki healing sessions worldwide for individual, pet, place, event, and situation in the past, present or future. She enjoys sharing her experience and knowledge about safe use of essential oi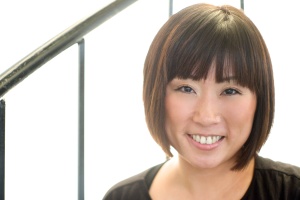 ls and aromatherapy. Contact her at: [email protected]
Lori Sjollema – founder of Radiant Yoga Marbella
Lori is a certified and highly trained in various yoga traditions and influences and has devoted herself to learning and moving the body for over 30 years. While the foundational structure of her classes is at present primarily based in the Anusara Yoga method, she integrates other styles t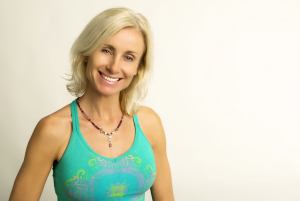 hat have influenced her on her yogic path including the movement of Vinyasa Flow, the precision of Iyengar, and her love for Ayurveda, Meditation, Philosophy and Self-understanding. Lori skillfully weaves themes through her classes so that each student experiences a journey that goes beyond just moving the body and that moves deep into the heart. She is the founder of Radiant Yoga Marbella Yoga studio in Marbella, Spain and holds regular classes, workshops and retreats throughout Europe and India.